The rise of a future US Open winner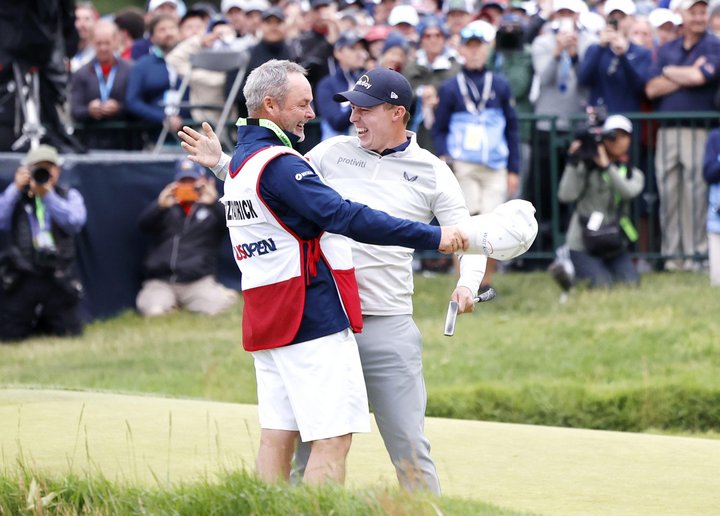 I know Matt Fitzpatrick from my time in China 2014 when he just turned pro making his way to the top. Winning the 2013 US Amateur gave him the opportunity to have many invitations for his professional debut, where I met him at the Challenge Shankai Classic presented by IDG.
Matt finished T23. That same week I organized a practice game together with one of my students. Since then, we have crossed each other quite a lot and I have witnessed him rise to the top. I knew that winning the US Amateur would mean potentially winning professional tournaments. in July 2015, he came second at my home town Crans-Montana Omega European Masters a shot behind Danny Willett, winning the second prize of €300,000. His maiden victory came in October 2015, when he won the British Masters at Woburn, winning the first prize of £500,000 (€671,550). After this result, he entered the world top 100 for the first time with a ranking of 59.
His caddie Billy Foster: the turning point.
Then, there was Billy Foster: the caddie I know from Seve's time. In 2011 Billy was a caddie to Westwood and assisted my putting research "better understanding putting distances and perception". Then Billy broke his leg in a football accident, disappeared, and came back. I knew he would not caddie for just anyone. Teaming up in 2018, Fitzpatrick and Foster have won a Rolex Series title at the 2020 DP World Tour Championship, Dubai and at one of the world's great layouts at the 2021 Estrella Damm N.A. Andalucía Masters at Real Club Valderrama.
Last year I happened to be at the Open at Royal St-Georges, by coincidence one player I was following was pairing with Fitzpatrick so I followed 36 holes he was "Struggling". Then he won the DP World Dubai. On the 18th hole, I recall Billy's guidance being totally on point.
From one Caddie to another…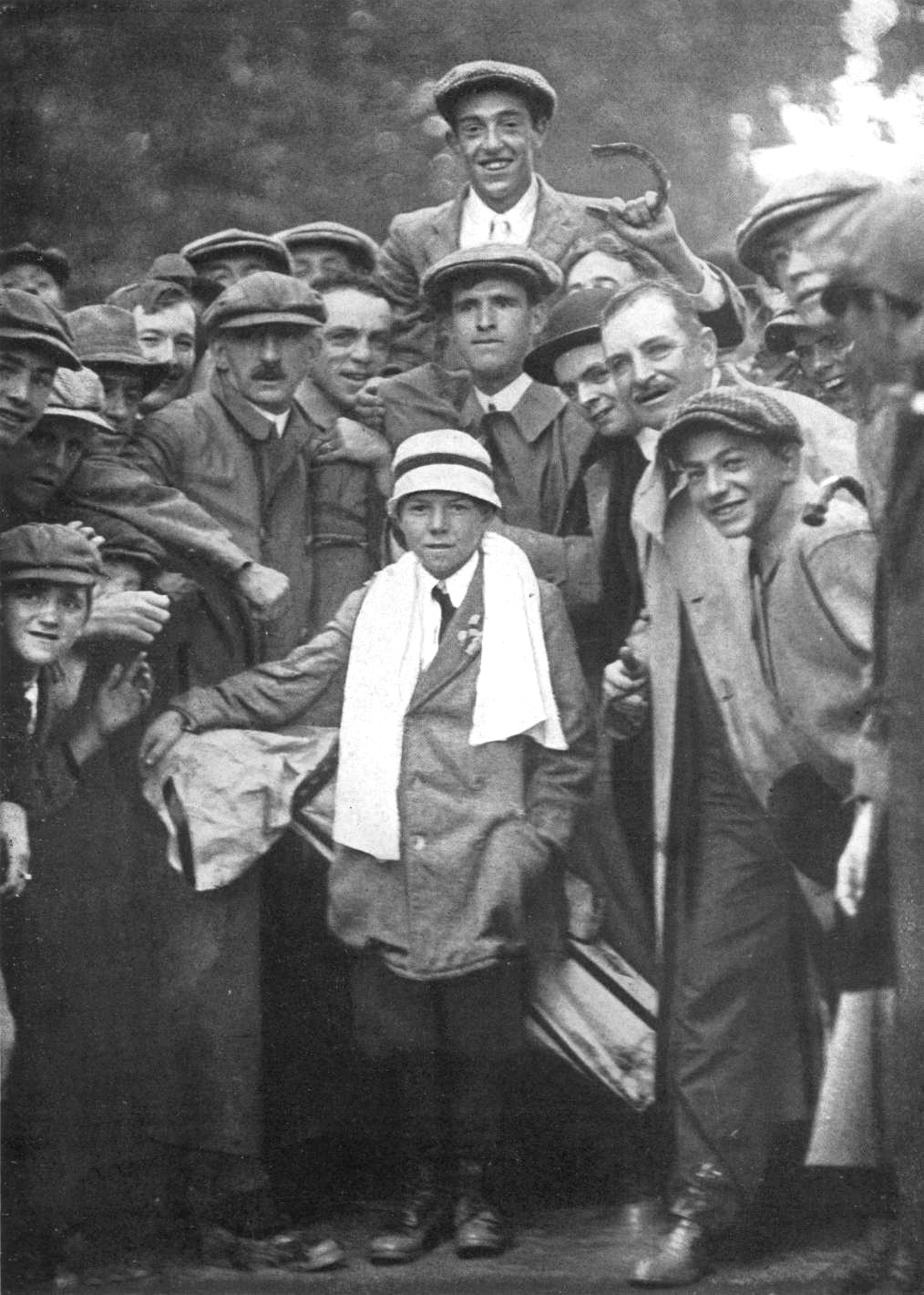 The 1913 event was played on that same course. At that time, Francis Ouimet originally declined to play, having just returned from an absence from work to play in the National Amateur.
It was his first appearance in the championship. His caddie was Eddie Lowery: a ten-year-old boy. After 72 holes of regulation play ended in a three-way tie, Ouimet, Vardon, and Ray engaged in an 18-hole playoff the next day in rainy conditions. Ouimet won the playoff at one-under-par for the day, beating Vardon by 5 strokes and Ray by 6. His victory was widely hailed as a stunning upset over the strongly favored British, who were regarded as the top two golfers in the world. He was the first amateur to win the U.S. Open. His achievement was front-page news across the country.
Read the full story available here.
Back again to 2022. Fitzpatrick won his biggest cheque of $3,150,000 at Brookline not with his putting but with Billy!
As we say behind every great man there is a great woman. We can also say that behind every great player there is a great caddie!
Learn more on when Matt met Billy.
US Open: the data behind the scene

Legend:
First Putt Attempts: Number of 1st putt to play by remaining distance to pin
First Putt In: Number of 1st putt getting in the hole
Long Game Index: Quality of long game. The lower, the better. You can get your Long Game Index by registering to CaddiePlayer by Hello Birdie.


CaddiePlayer data show clearly how outstanding "Tee to Green" Fitzpatrick achieved on Sunday with a Long Game Index of 57. This means his US Open victory was made before walking on the green. This is exactly what golf is all about and what golf should be according to Ben Hogan:
I have always contended golf is one game and putting is another. One game is played in the air, the other is played on the ground.