The Masters at Augusta National: a concentration of excellence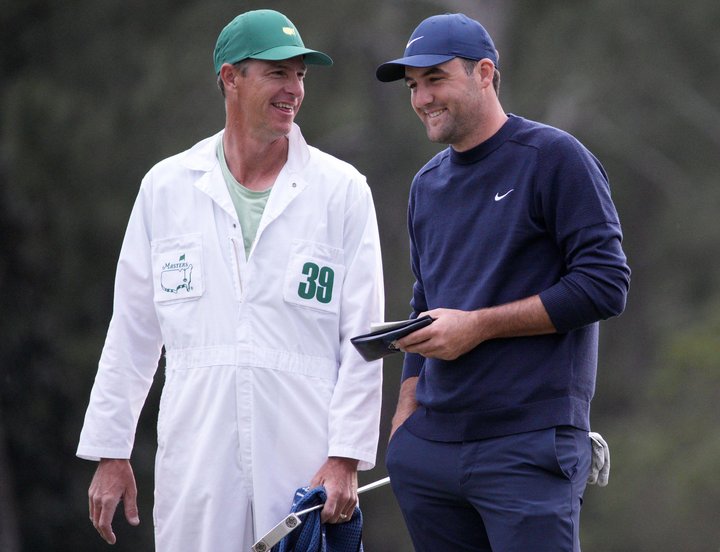 Langer one foot to the history book, Woods struggling on moving day, Westwood oldest to make the cut, Rory roar on Sunday and Scheffler keeping his nerves with a chip-in on 3rd and a comical 4 putts at the last hole to win his first major. The 2022 Masters at Augusta National kept some of us sleepless!
What I like about the Masters is the concentration of excellence, it will always end up with some exciting moments and this edition did not miss out. For example: Bernard Langer 64 years old missed only one fairway by one foot, and still missed the cut. Tiger Woods, 46 years old, who almost lost a leg about a year ago, still managed to play 4 rounds and did not finish last. Rory McIlRoy surged on Sunday (-8) holing Bunker on 18th to second his best at Augusta, only one stroke away from the historical record.
I could say it's my 39 Masters! In 1983, I turned pro and, as a dreamer, I hoped to play in it! I never did and never will. Later on in 1992 was the closest I came to walking on Augusta. Certainly one thing you don't see on TV is the slope on Augusta!
The Masters: the data behind the scene
Since 2009, data analysis is what I do the best. Looking out of the box. I thought it would be quite learning to benchmark the Augusta's winner with the elder to make the cut. I was not disappointed! Maybe you too can also learn something from it.
12 shots: this is what separates Lee from Scottie! They both chipped in and double bogeyed once.
On Pars 5 Lee was -6 and Scottie -8: 2 shots there thanks to short game.
On the putting green Scottie avg 27,75 Lee 28,5 another 3 shots.
Then there is the Long Game and this is where Lee lost the most, too many missed fairways/greens here and there and Dasssit!

Legend:
First Putt Attempts: Number of 1st putt to play by remaining distance to pin
First Putt In: Number of 1st putt getting in the hole
Long Game Index: Quality of long game. The lower, the better. You can get your Long Game Index by registering to CaddiePlayer by Hello Birdie.

Scottie's Bio at the Masters of Augusta National
At age 25, Scottie Scheffler has won three times on the PGA tour this year: at the Waste Management Phoenix Open, the Arnold Palmer Invitational, the WGC Match Play. With his victory in Austin at the Match Play, the Texan completed a meteoric rise to World No1 after beginning 2022 at No.13 in the Official World Golf Ranking. Scottie wins the 2022 Masters at -10 (21 birdies, 41 pars, 9 bogeys, 1 double)
Lee's Bio at the Masters of Augusta National
Lee Westwood, 48 years old, winner of 44 professional titles worldwide, is a two-time runner up at Augusta National. In his 20 Masters appearance, Westwood has six top 10s and three top 5s and has missed the cut just four times. Lee finished the 2022 Masters T14, +2 (14 birdies, 43 pars, 14 bogeys, 1 double)
Written by Stéphane Barras – founder of CaddiePlayer and director of coaching at Hello Birdie. Find out more about CaddiePlayer by Hello Birdie