Since Hello Birdie 1.6 is available, you can take control over one of the 40,000 courses by refining your next game plan to your liking.
Set your Goal
Once your golf course is selected, create your game plan. The app asks you to set your global goal. From there, it will automatically find the best way to spread all the strokes over the 18 holes.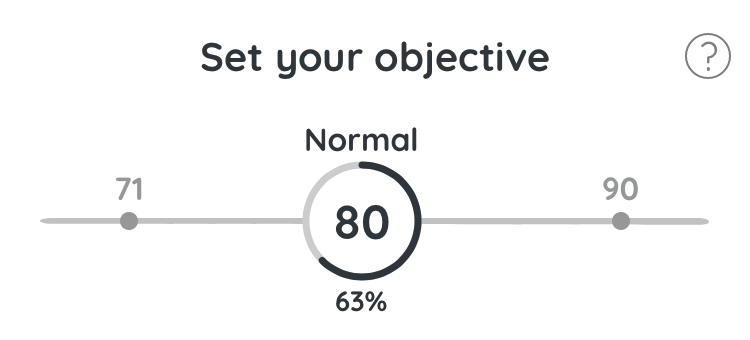 Risk Management
The app selects for each hole a more or less aggressive strategy.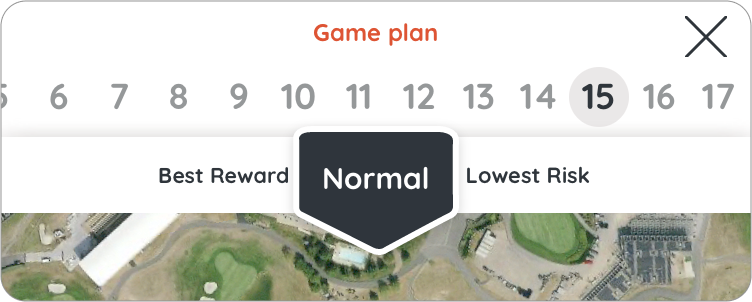 Normally, this is the best compromise between the risks taken club in hand and the opportunity to get a good scorecard. But you are the judge, so don't hesitate to adjust it!
How to choose?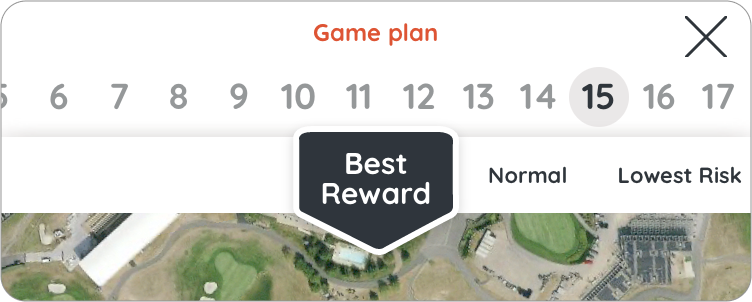 Agressive strategy: This allows you to go for a performance on a hole, but beware of going off track!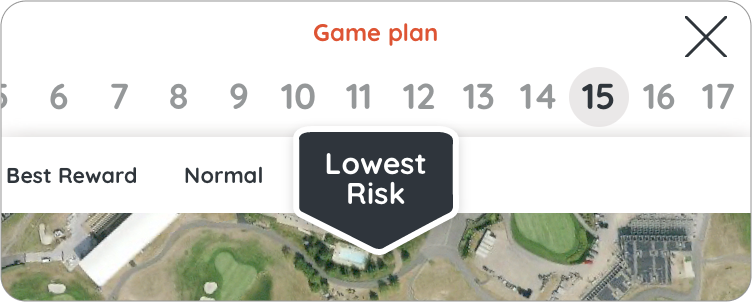 Conservative strategy: This allows you to minimize the risk to protect a scorecard by avoiding high scores!
A caddie at your disposal!
From now on, it is you who imposes your preferences on your caddie.
Choose the club to tee-off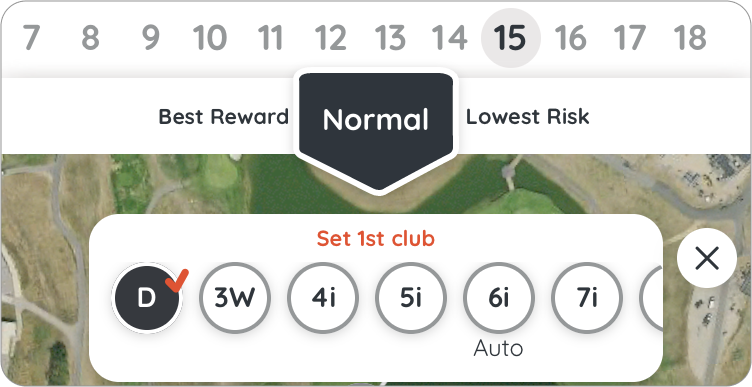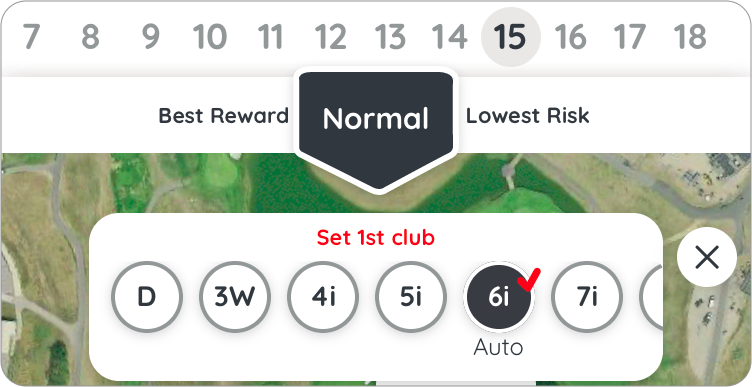 Having trouble with a club or a strong point of view? Force the club to tee-off and the caddie will adapt the game plan accordingly on the selected hole.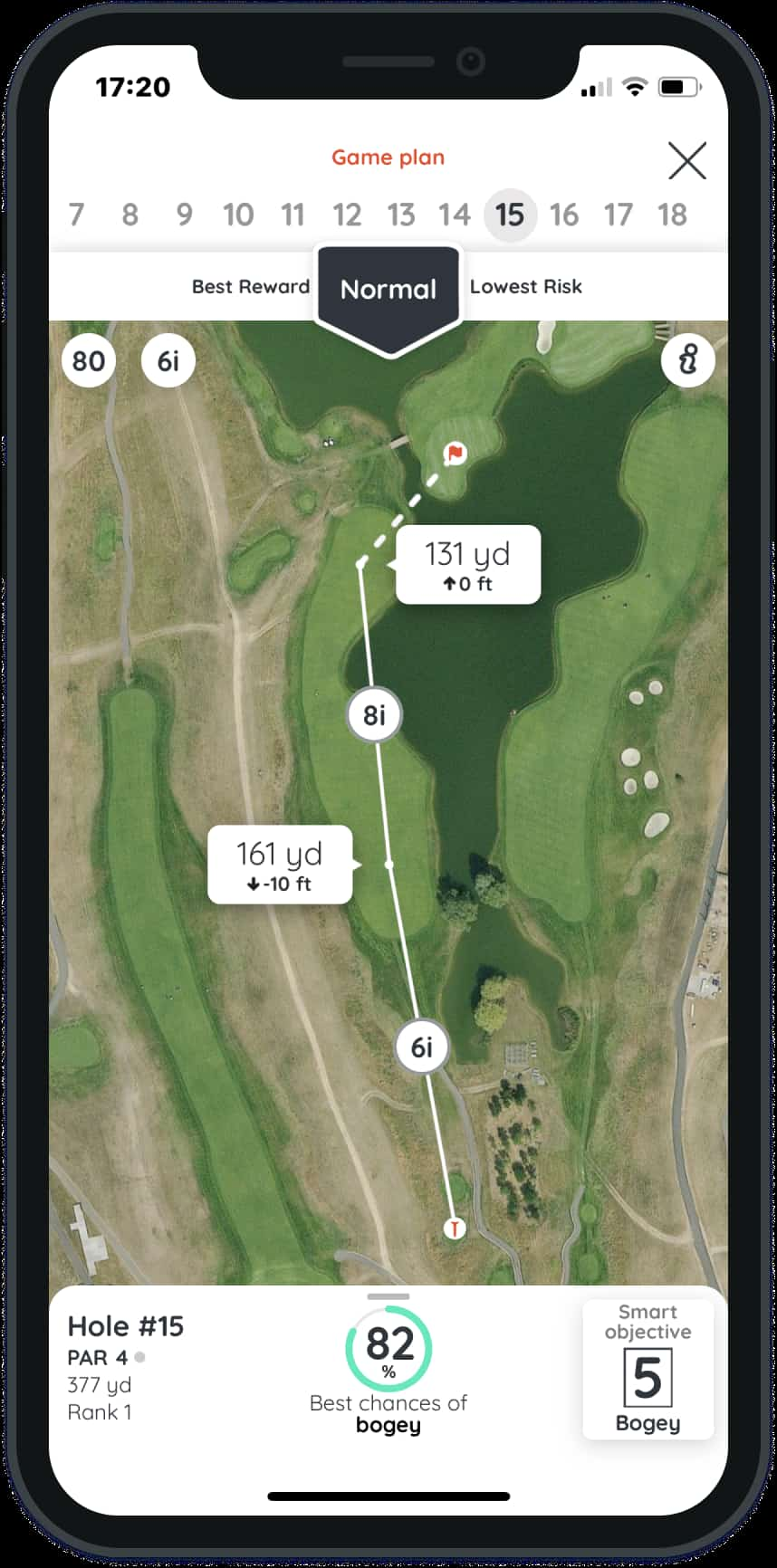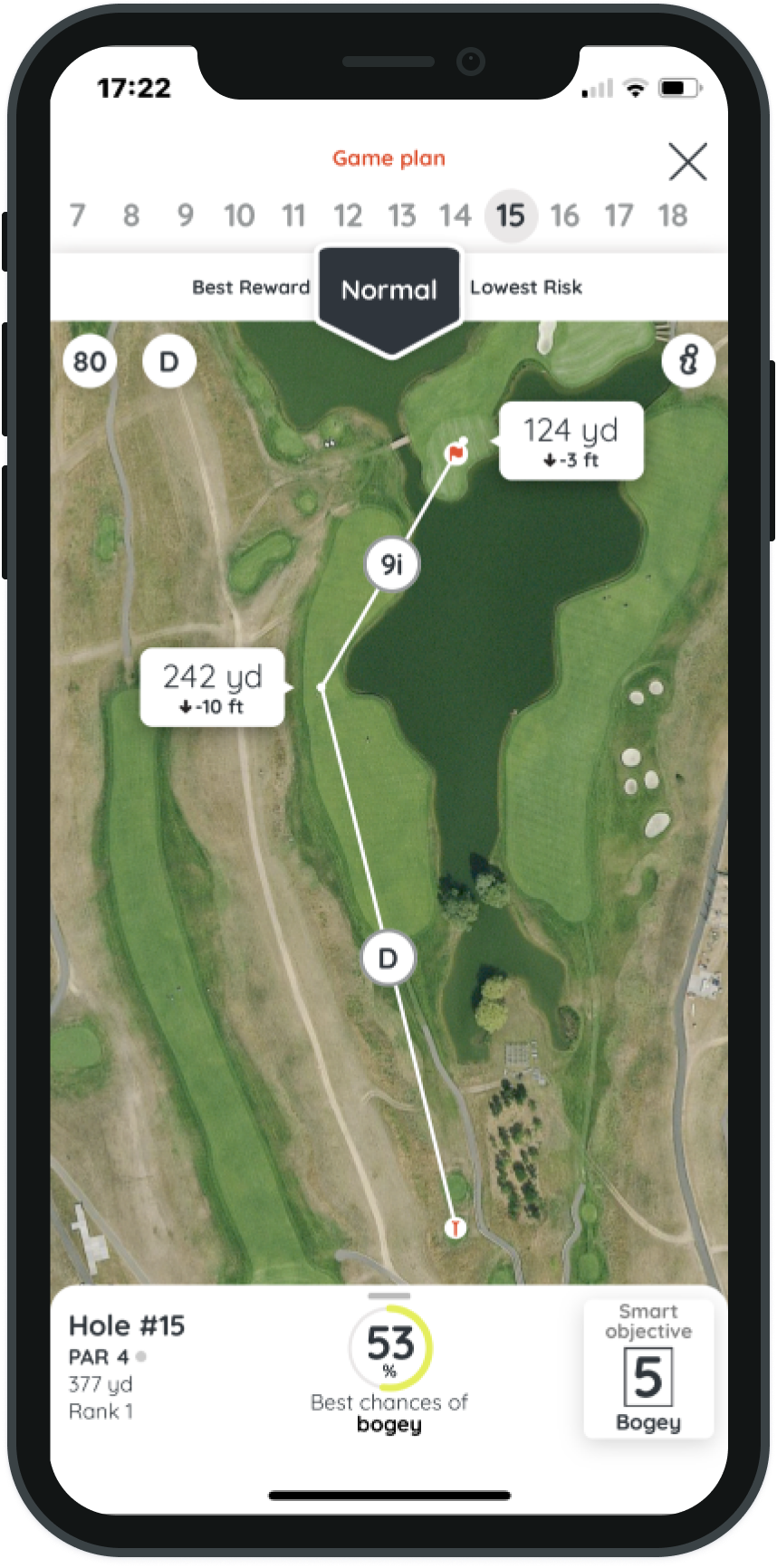 The layup zones and the sequence of clubs to be played will immediately update according to your choice. (Albatros course at Le Golf National, hole #15, player HCP 20)
What about your odds of success?
Your probabilities are also updated in real time and presented as pie charts when you click on them.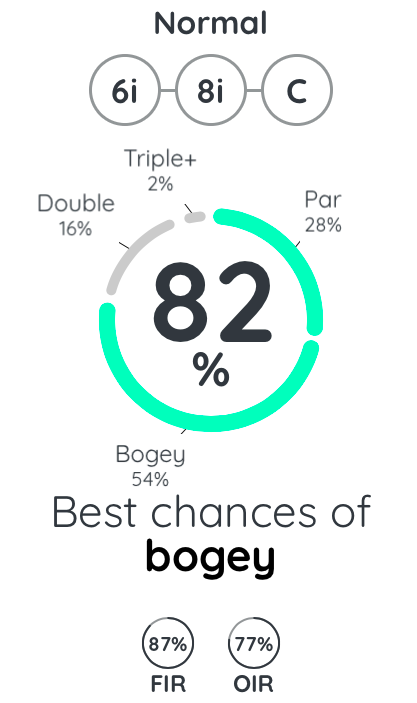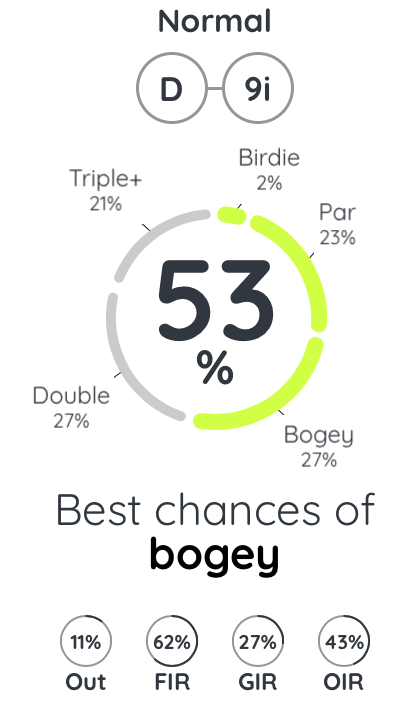 This default 6-iron was not so meaningless. Sure, it takes away the player's 2% chance of making a Birdie, but the Bogey is almost a given… well, we'll let you hit your shot anyway! So, what will be your choice?
The objective of the hole
You can, as before, set the hole's objective to Birdie, Par, Bogey… (now at the bottom of the screen). The caddie will perform as before but will now take into account your intention to play or your club selected to tee-off.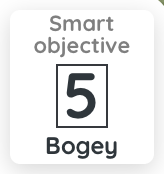 By pushing this logic one step further, you can even plan a Birdie by taking the minimum of risks – to each his own!
Once on the course, the Live Caddie takes over the game plan based on the actual situation you are in: a recovery shot, a full shot to the next layup, or even "skipping" the next layup area when it is appropriate to avoid losing a shot unnecessarily!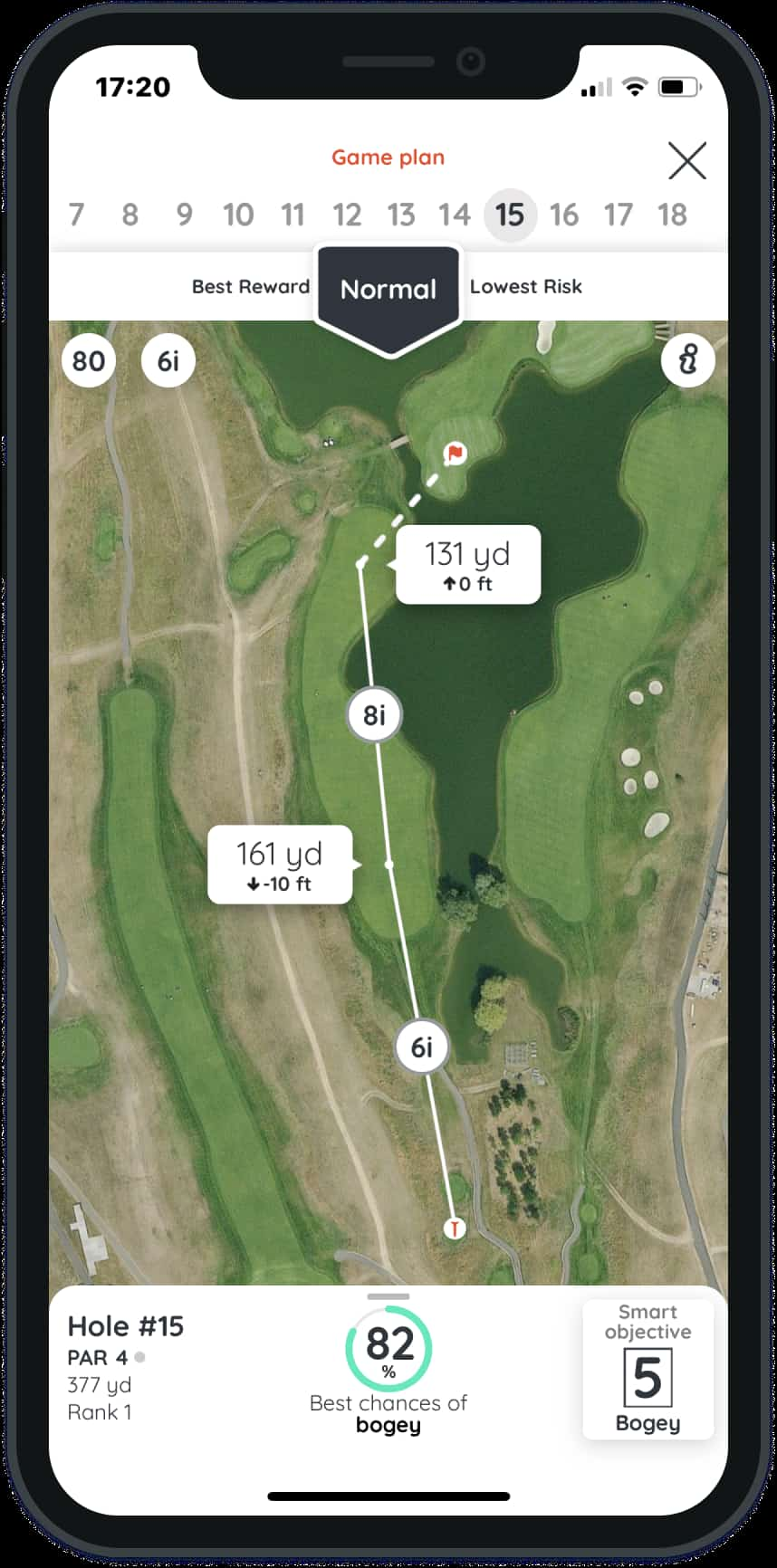 In this example, the last layup area is ignored since the green can be attacked at the 9 iron.
To create a game plan, simply download Hello Birdie.