3 golf wedges or 3 fairway woods to put in your bag?
Golf is a sport where each player is free to create his own bag. However, under HCP 30, the strengths, the style of playing and the swing speed are constantly changing!  But this constant improvement is always accompanied by doubts about the composition of the bag. One of the major questions that players who are limited to 14 clubs ask themselves is the following one: Is it better to favor the long game and put 3 fairway woods in the bag? Or is it better to concentrate on the short game by opting for 3 wedges? 🤔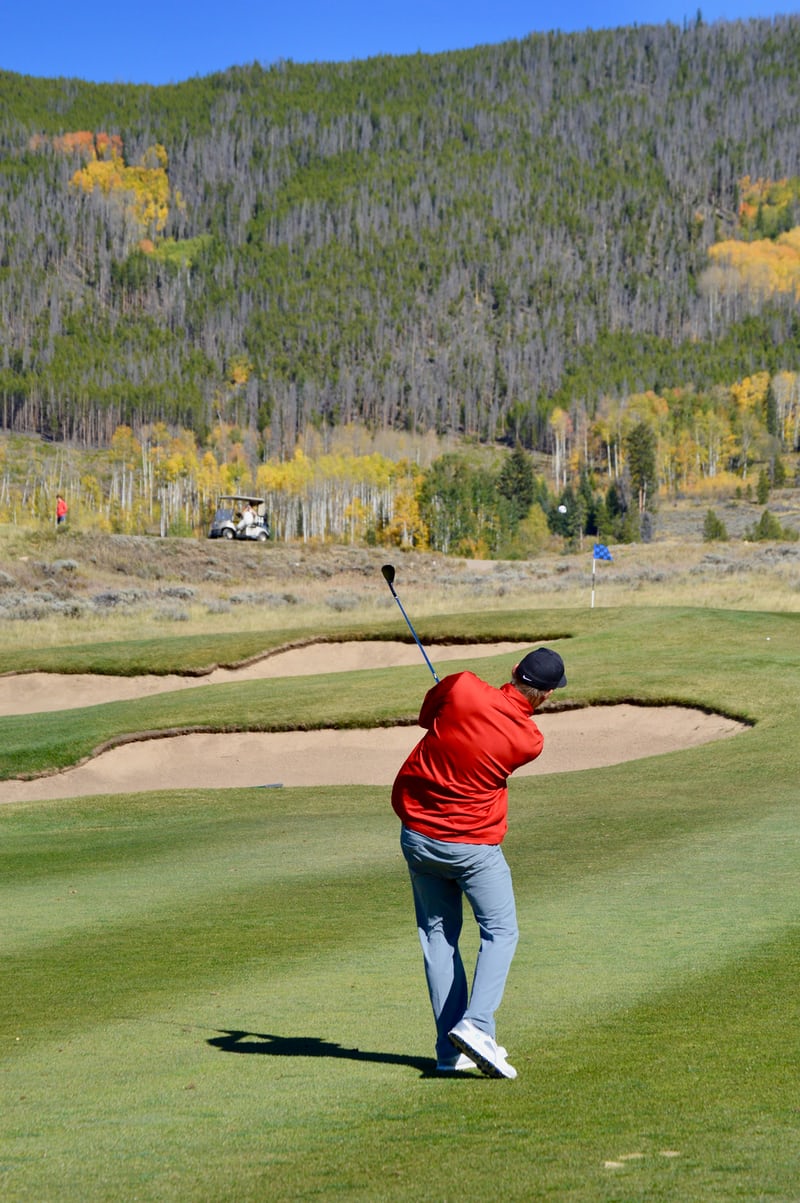 Although the long game is a vector of performance for all players, what will differentiate the amateur player (beginner to the "bogey player") from the experienced player is his strategic approach about playing golf. Talking about "approach" we can certainly imply his love of the short game, a game improvement clue. Although driving is undeniably important, there is statistically more chance of making par by keeping the driver in the car! Try out Keeping only irons to tee off a hole. The decision zone is made around the green, with wedges. In fact, more than 65% of the shots are played within 100 yards of the green. It is therefore a part of the game that should not be neglected.
The proof is in the pudding!
We have selected a HCP 30 player with typical lengths: 190 yards on the drive, and 100 yards on the 9-iron. For this same player, we projected his score on the Albatros golf course at the Golf National (Host of the former Ryder Cup). We made him play virtually thousands of times. First with a bag favoring the long game (with 3 woods) and then with a bag favoring the approaches (with 3 wedges).
The result is an optimal game plan for each bag configuration. We have voluntarily positioned the odds to reach an objective in an identical way for these 2 profiles. (70% chance of reaching it).
Result ?
On the first hand, if the player focuses on power with his numerous woods, he can legitimately aim for a score of +23. On the other hand, if the player prefers a bag to refine his short game, he can then hope to come out with a magnificent card of 19!
At this playing level, the composition of your bag makes you win 4 strokes without even hitting your first ball! 😎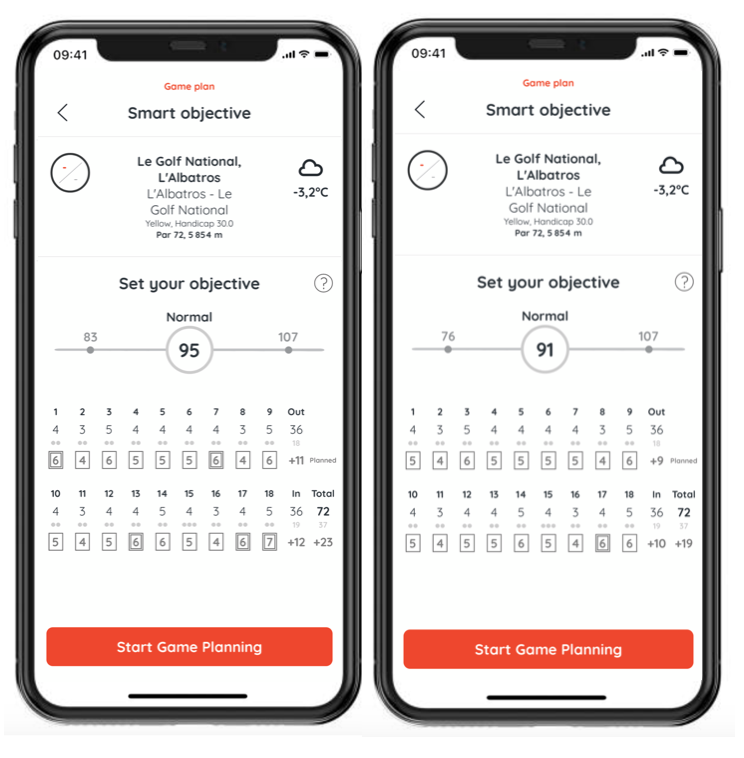 Obviously, the result will be specific for each golf profile. For the selected beginner player, the use of a trio of golf wedges seems to be the best combo to complete his bag. That should be the best solution to lower his HCP and improve his game of golf quickly.
More generally, the more tools you have for approach shots, the wider and more complete your range will be. This will bring consistency to your short game and allow you to save many shots in the future. 😉