Hello Birdie and BornForGolf Tour, by Raphaël Jacquelin support the young champions!
Hello Birdie is mobilized to facilitate the emergence of future champions and the development of our favorite sport! This is why the BornForGolf Tour, by Raphaël Jacquelin and Hello Birdie have joined forces to allow all young golfers to experience competitions like the Pros. 
"With BFGT, we want to give young golfers a chance to live their passion for golf in a different way, with an experience as close as possible to what I experience on the European Tour. Through this partnership with Hello Birdie, I want to go even further in excellence."
Raphaël Jacquelin – founder of BornForGolf Tour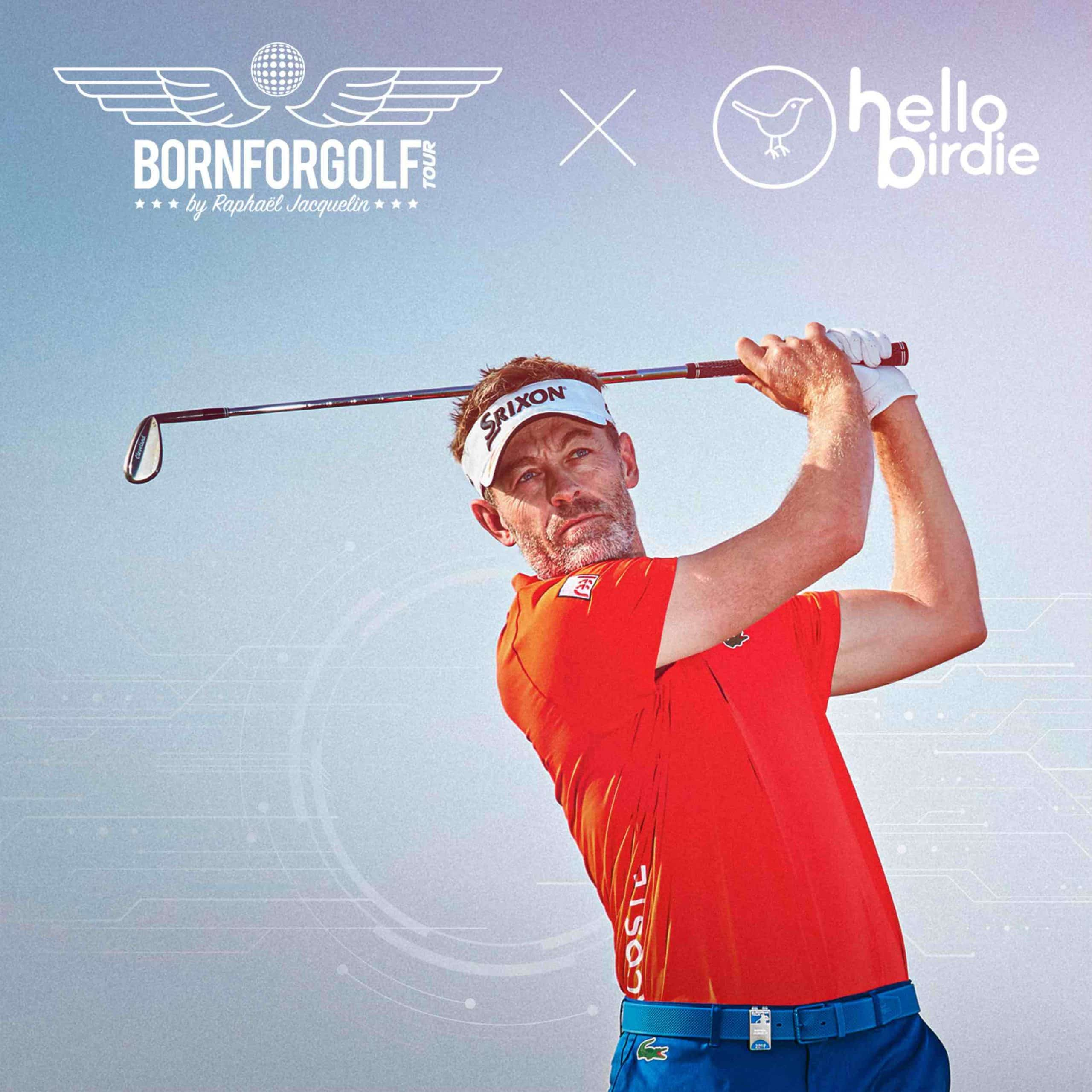 Hello Birdie is a real virtual caddie
The app allows each player, whatever his level, to be guided to plan a strategy best suited to his level. Then the player can then prepare a round with all the advanced features (personalized game plan, live caddie on the course with club recommendations, game statistics to guide training). The competition mode allows it to comply perfectly with the current R&A rules when the scorecards are submitted.
"Our technology is particularly well suited to golfers looking for performance. It relies on their current strengths to offer them a game strategy perfectly adapted to their level of play".
Damien Cuillery – President & co-founder of Hello Birdie
Sharing the passion of golf with young people
Registered children compete in BornForGolf Tour competitions throughout France, and try to qualify for the Grand Final. Each child competes against other children in his or her category. Alone or with their parents, they will be able to challenge themselves and above all have fun thanks to an innovative approach to golf competition.
Each competition offers a professional and friendly organization, a whole team that supervises the children throughout the day. The courses, selected in the most beautiful golf courses of each region, are adapted to the age categories and approved according to the federal recommendations.
BornForGolf Tour, it's nearly 50 dates throughout the french territory, a unique ranking and a grand finale with, at the end, the incredible possibility of winning a place at the Champion's Camp with Raphaël Jacquelin, European Tour member.
Hello Birdie offered to members of BornForGolf Tour, by Raphaël Jacquelin
All BornForGolf Tour participants are now granted unlimited access to the Hello Birdie app. – Hooray!
It's live in France. But what about other national initiatives? Aware of any equivalency in your country? Please reach out directly to us and we will be happy to consider extending this support closer to home!
You can also download Hello Birdie app