Bermuda golf courses, Jamaica ones or Dominican Republic courses… What sublime destinations for your future golfing escapade! Among more than 40,000 golf courses, we have chosen some Caribbean golf courses that you will definitely enjoy!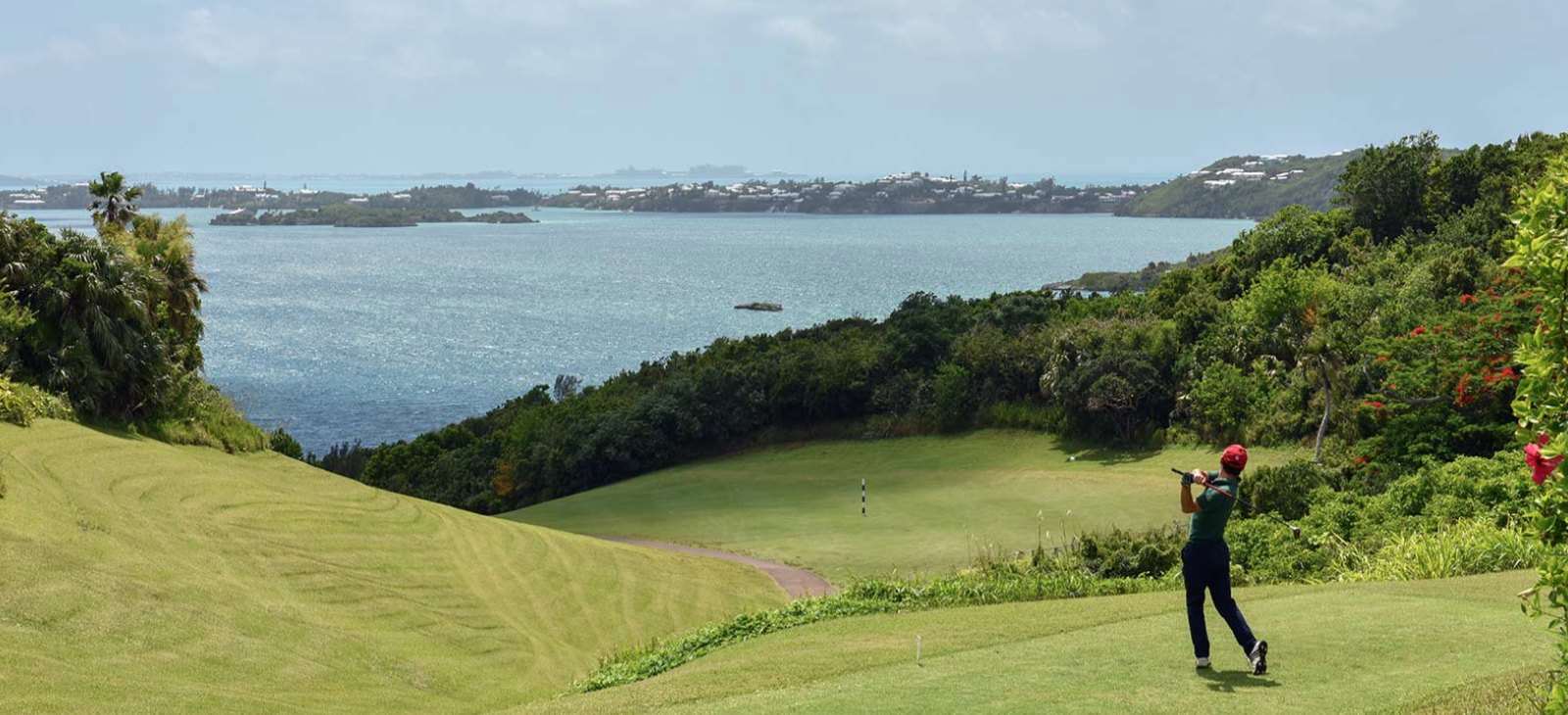 Tucker's point golf course is a one of the greatest bermuda golf courses located in the highlands. This location offers golfers and walkers a unique view in the world. Between mountainous reliefs, turquoise blue lagoons and the inhabited Bermuda coast, each hole offers this splendid view. The undulating course layout allows golfers of all levels to enjoy themselves. Finally, the greens, equipped with TifEagle technology, also offer a quality of putting not to be overlooked! 
Type of players targeted:

Feasibility index: 

Eldrick's rating: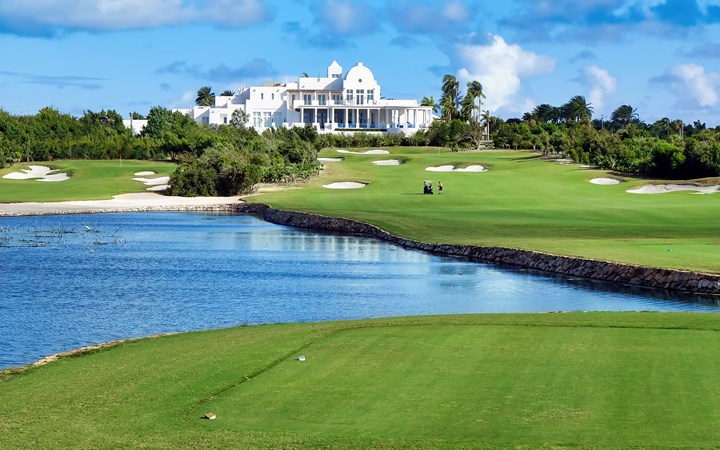 Let's start with a not so well known island: Anguilla. The northernmost Caribbean island is home to one of the jewels of the peninsula. Beautiful fairways wide enough to avoid (I hope) falling into the lagoons along the entire course. Rolling greens, fine bunkers and clean fairways: this is what awaits you in addition to an exceptional panorama! 
Type of players targeted:

Feasibility index: 

Eldrick's rating:

Ocean golf club course, Bahamas

A little more famous than the previous bermuda golf course, the Ocean Golf Club Course is no less idyllic. The turquoise blue water will accompany you all along your course for a sensational pleasure of the eyes. Here is an essential asset to this course: the landscape. It is not an obstacle but an asset, a help. The panorama is breathtaking. Add to this a very good maintenance and a green grass and you have the perfect recipe for a sumptuous golf. 
Type of players targeted:

Feasibility index: 

Eldrick's rating:

Punta Espada golf course, Dominican Republic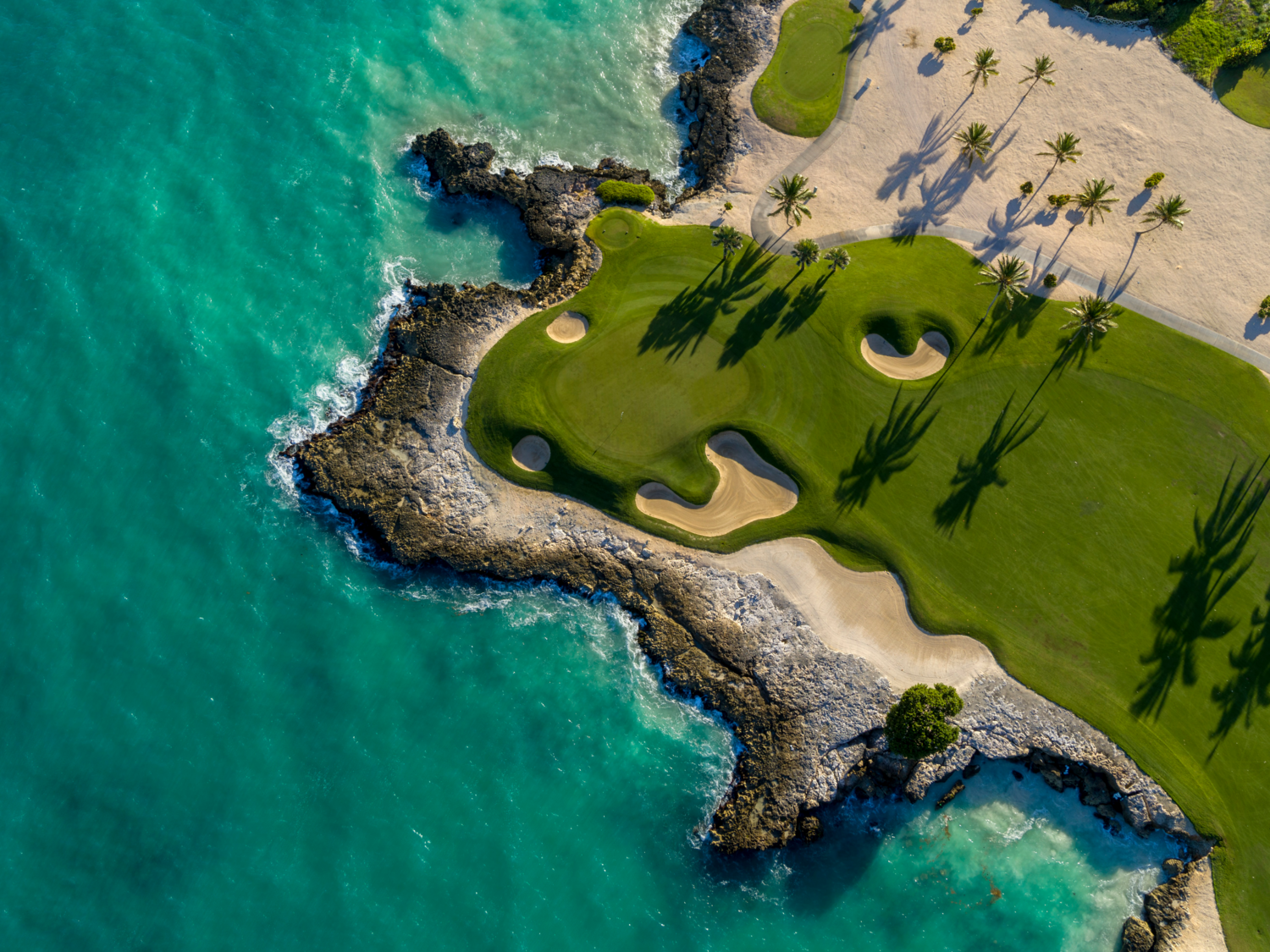 Voted the 35th most beautiful golf course in the world, Punta Espada Golf Course is a real diamond. Light green fairways that counterbalance white sandy areas and the clear blue sea. A breathtaking mix of colors.  Take advantage of the many viewpoints offered at the departures to take some pictures and especially to keep memorable souvenirs of this day, even if your game does not go as planned. The course layout is in harmony with this extraordinary landscape, so you will never forget this golf course.
Type of players targeted:

Feasibility index: 

Eldrick's rating: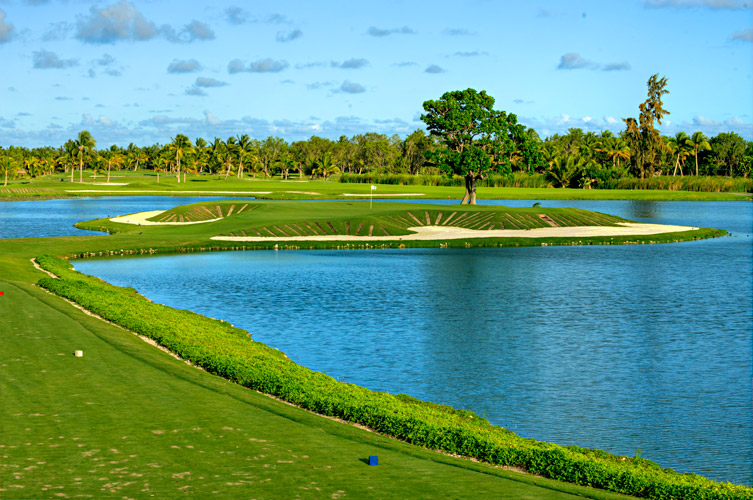 This course is incredible… You start in the middle of the jungle and after a few holes you are on the water. Everything is gathered to make you travel within the course! The trees will be there to make the course more challenging. Bordering the holes, you will always have the pressure to get a little lost in the forest. If you find your ball in this forest, don't try to be greedy. Just sit back and refocus, nothing is lost. Narrow fairways and roughs not very high counterbalance with deep bunkers and very vicious greens, the main weapon of this course!  
Type of players targeted:

Feasibility index: 

Eldrick's rating:

🤔 Want to play somewhere else? Here are our various course selections 🇺🇸 :
Take a tour of many others directly via the Hello Birdie GPS app